Change your thoughts, Change your life
Have you noticed that thinking about issues that keep you stuck in a negative spiral also cause you to feel unhappy, hurt, or down longer than you would like to feel? 
You'll find out how your thinking affects not only your health, but also your mind – leading to a greater sense of wellbeing, or not. You will also receive tips on how to change your thinking to move forward with your life. 
If this is your experience, read on.
Take The First Step In Coming Unstuck: Make A Decision
Following on from our last blog about limiting beliefs, this blog focuses on 'the next step' – making a decision for yourself (this is all about yourself and your growth) and executing it. Taking action. This is about deciding on a personal goal for yourself. One that will make you happy and feel good about yourself – one that you have been wanting to do a long time, but never did.
The new year is still exactly that — new — and there is still ample time to reconsider the goals you want to achieve for yourself this year, but not yet have taken the actual steps to get the ball rolling. It's never too late, despite any excuses you may already have identified for yourself about why now is not a good time.
If this sounds like your thinking right now, then click here to read on.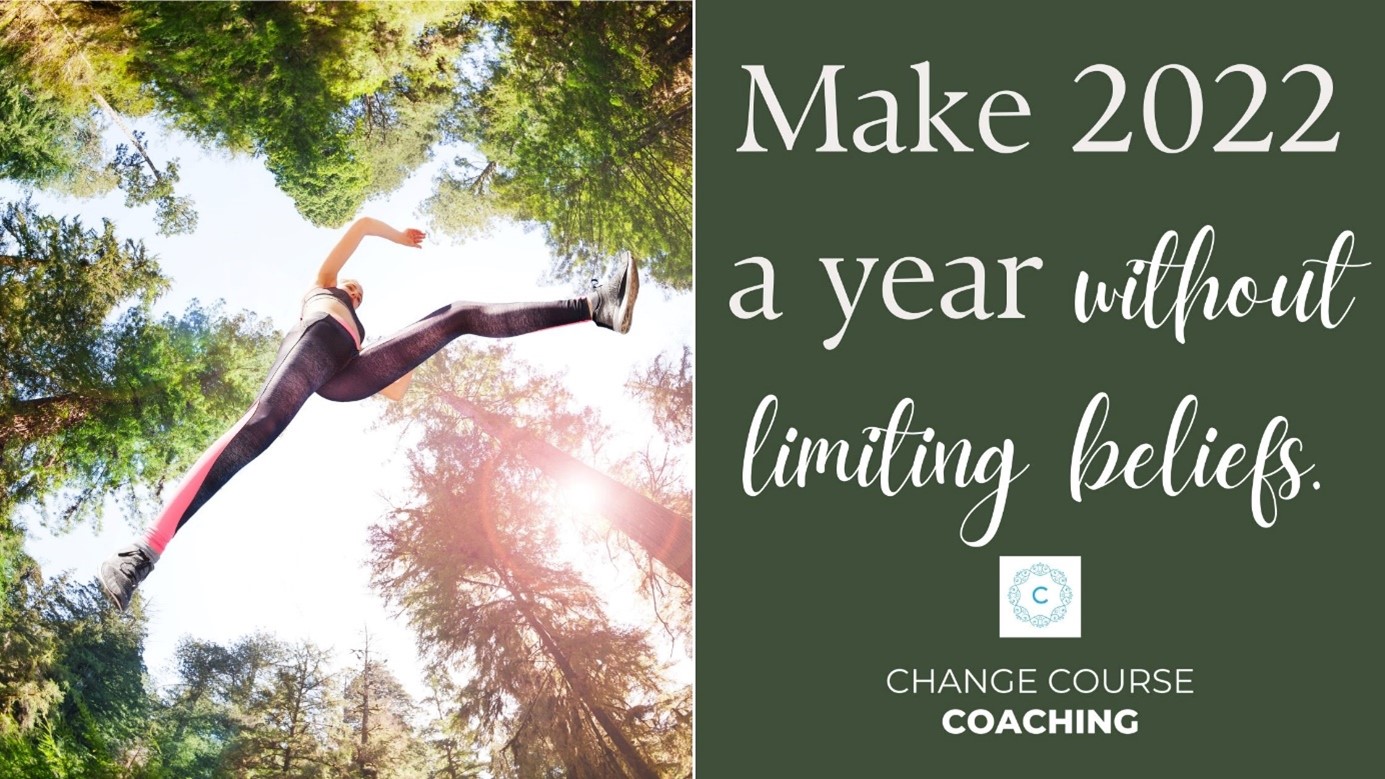 Make 2022 a year without limiting beliefs
Any extra new things you would like to give a go this year? 
You may already have decided what you would like to achieve for yourself next year, and maybe you've done lots of reading during the holiday break and researched it all for yourself. All that needs to happen now is ….. take that next step – the action bit!
Or do you find yourself wanting to 're-think' it a bit, talk it through with your nearest and dearest? Or are you thinking you will actually 'do' it when you have sorted out your time?  
If this sounds familiar, this post is for you. This week I am sharing what often stops people from moving on to the 'doing' bit, only causing greater frustration. Click here to read on.
New Year, New Beginning — One Small Step At A Time
6 Ways to be Mindful
& 
Be your own best present this year!
As we reach the end of 2021 and the year starts to slow down, we also reflect on how the past year went and the big things that unfolded on top of how uncertain life is at the moment with the ongoing pandemic.  Another variant has been discovered and the northern hemisphere's COVID cases are surging along with winter– all of which leads to more lockdowns and cancelled travel plans, more dashed hopes and dreams.  When low self-esteem issues add to your general sense of uncertainty, you may just feel Christmas cheer is out of place now and you may want to focus more on all the things you feel you need to do better.
If this resonates with how you are feeling and experiencing life, this blog is for you.  With some gentle encouragement, I'm sharing how you can start to turn the situation around and maybe even enjoy yourself this holiday. Click here to read on.